Noon Summary Log
| | |
| --- | --- |
| Day: | 345 |
| Date: | 4th May 1987 |
| Latitude: | 51° 32.9′ S |
| Longitude: | 62° 18.5′ W |
| Water Temperature: | -°C |
| Wind @ Noon: | 18 NW |
| Max Wind /24 hours: | 18 NW |
| Min Wind /24 hours: | 14 NW |
| Cloud Cover | 8/8 |
| Cabin Temperature: | 13°C |
| Outside Temperature: | 7.9°C |
| Barometer: | 1003 |
| Ships Seen: | 1 |
Source: CUL00045/10
Log
My Mum's birthday today.
AWFUL! Collided with foreign squid boat, about 4000 tons. Broke forestay (starboard), but port forestay appears to be okay. Smashed pulpit. Yacht seems okay. No holes that I can detect. Lucky the rigging is so strong. Most upsetting. Wind 20-25 knots NNW – a wind change.'
Yacht appears to be okay. Balance of broken forestay swinging around from top of mast, will recover in smoother waters. Centre back stay is now loose, must have helped take the shock. Lucky the bow is reinforced etc. Pulpit a tangled mess'.
Source: CUL00058/1
Images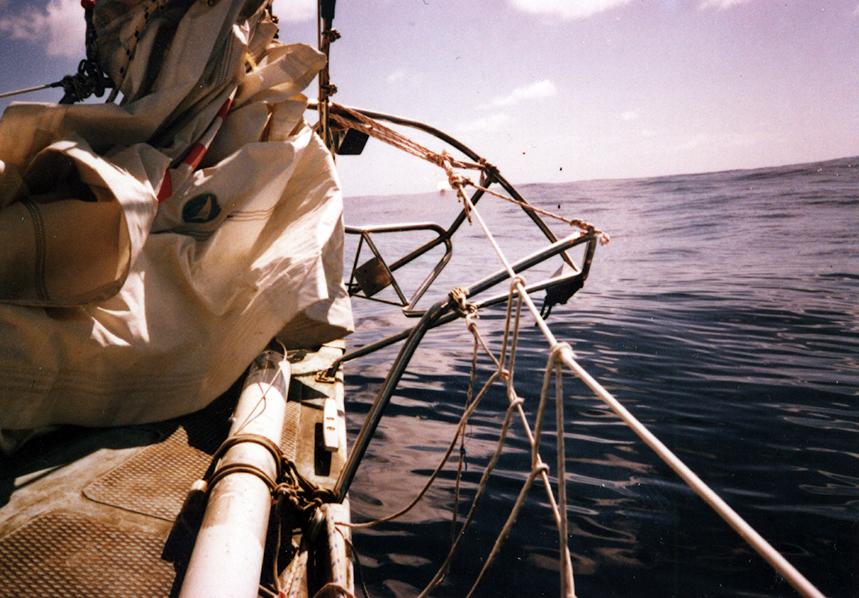 Damaged pulpit May 1987
Source: CUL00039/21/2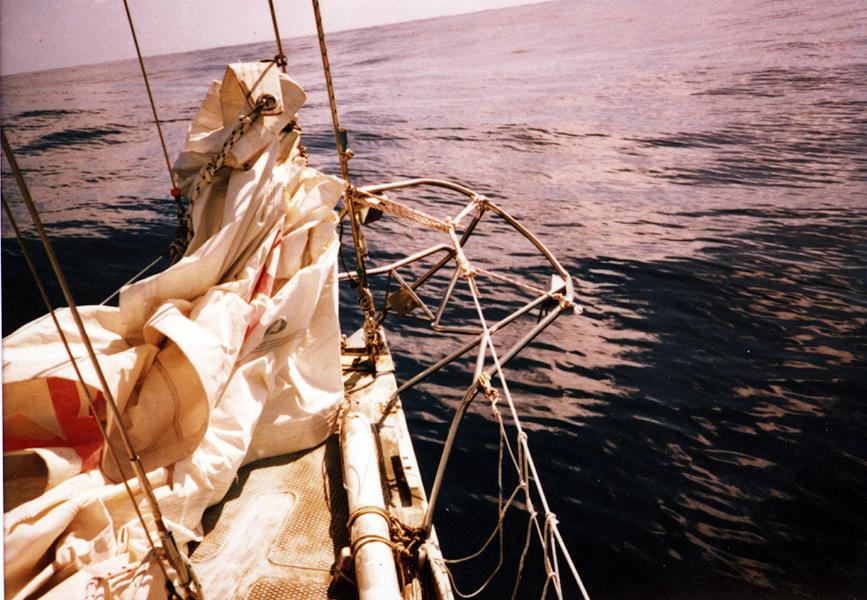 Damage caused by collision with trawler, May 1987
Source: CUL00039/21/2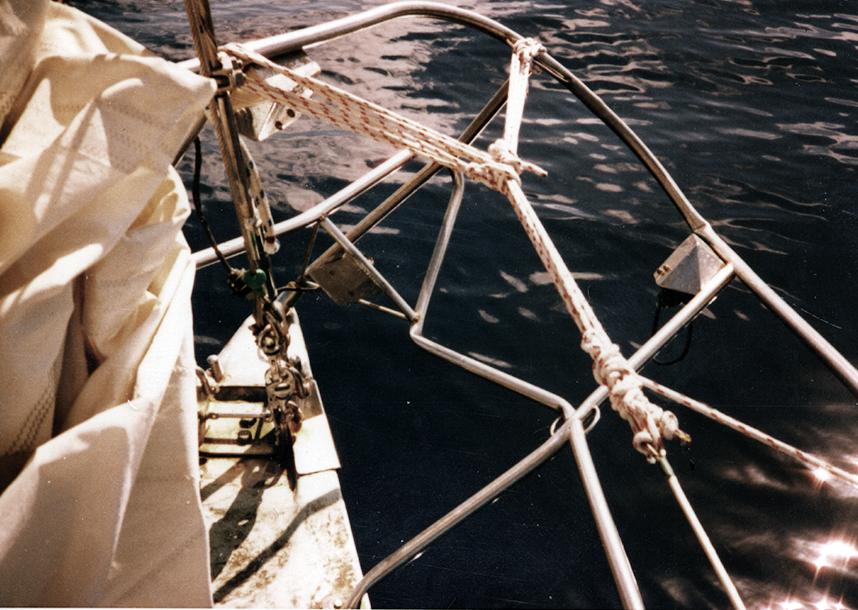 Parry Endeavour after the collision with the trawler May 1987
Source: CUL00039/21/2