Noon Summary Log
| | |
| --- | --- |
| Day: | 250 |
| Date: | 30th January 1987 |
| Latitude: | 32° 18.15′ S |
| Longitude: | 114° 53.4′ E |
| Water Temperature: | 20.3°C |
| Wind @ Noon: | 14 SW |
| Max Wind /24 hours: | 18 SW |
| Min Wind /24 hours: | 14 SE |
| Cloud Cover | 1/8 |
| Outside Temperature: | 23.4°C |
| Barometer: | 1013 |
| Ships Seen: | 1 |
Source: CUL00045/8
Log
Finish of 1st and start of second circumnavigation
A nice magnificent refreshing day "out of this world"
Joined by massive # of spectacular yachts & some huge spectator craft. Specially Perie Banou skippered by Colin and my crew.
Thousands of people were on the North Mole but I was directed to a rounding buoy too far away & I was most disappointed. Rounded buoy off Fremantle.
Source: CUL00058/1
Images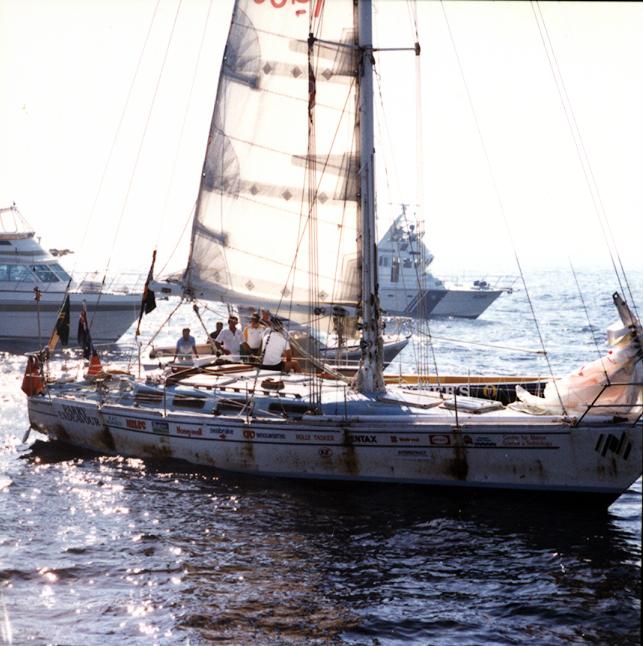 First Return
Source: CUL00039/20/1

First Return
Source: CUL00039/20/1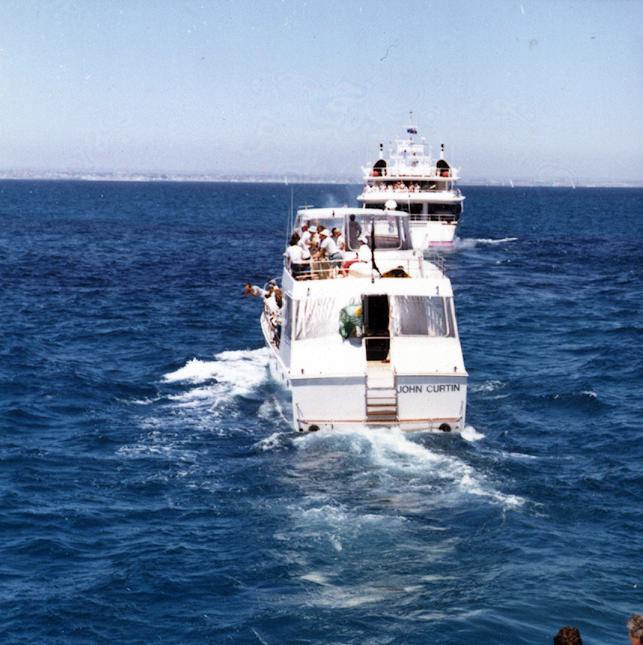 First Return "John Curtin"
Source: CUL00039/20/1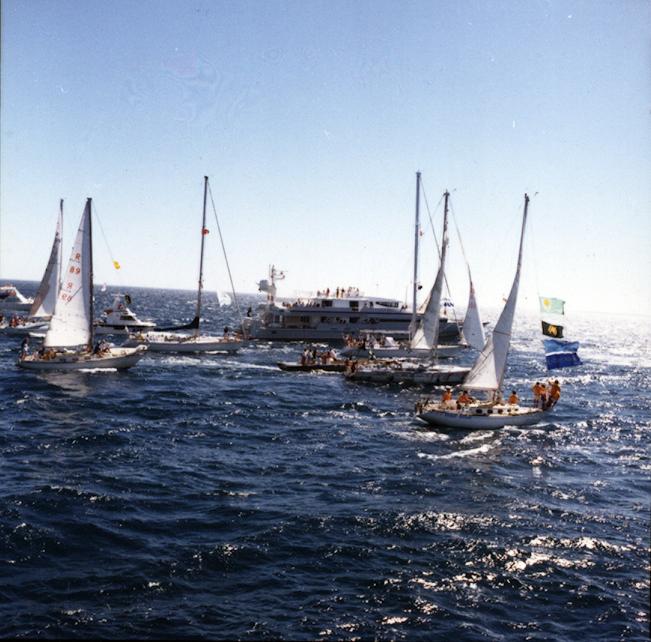 First Return Flotilla
Source: CUL00039/20/1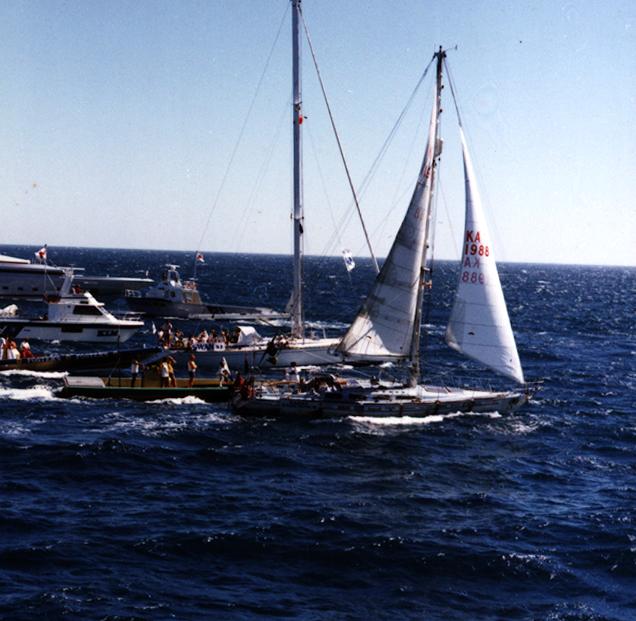 Parry Endeavour First Return
Source: CUL00039/20/1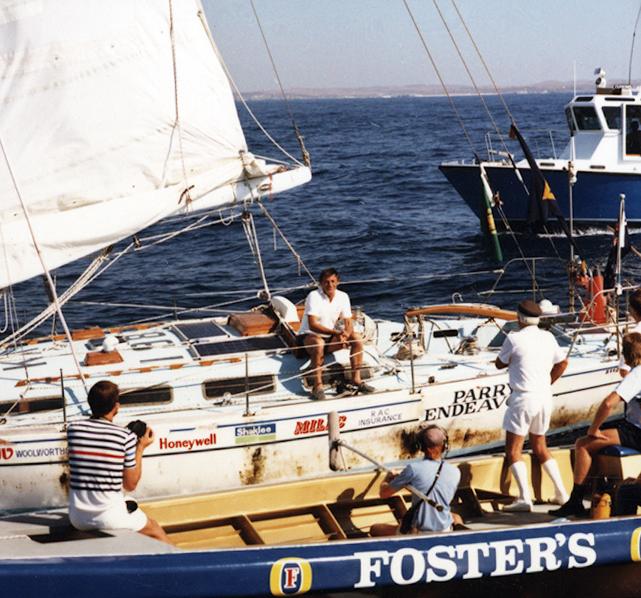 Jon Sanders First Return
Source: CUL00039/20/1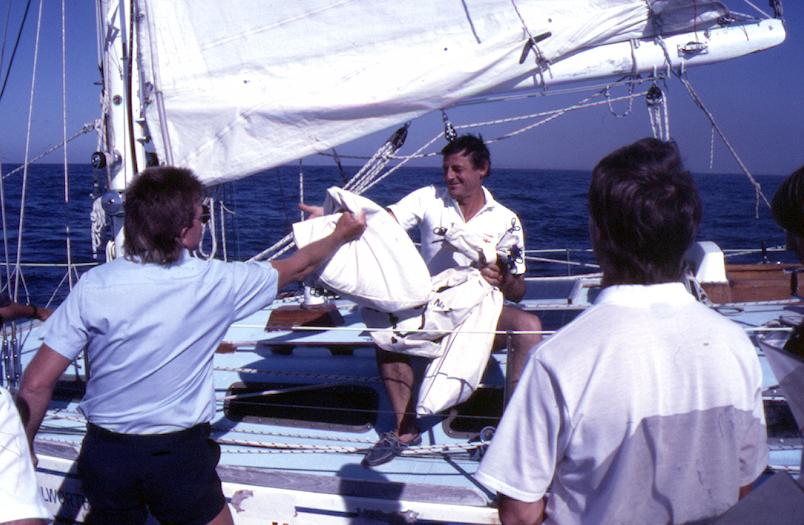 Fremantle postman Frank Reid delivers mail to Jon Sanders
Source: CUL00039/17/93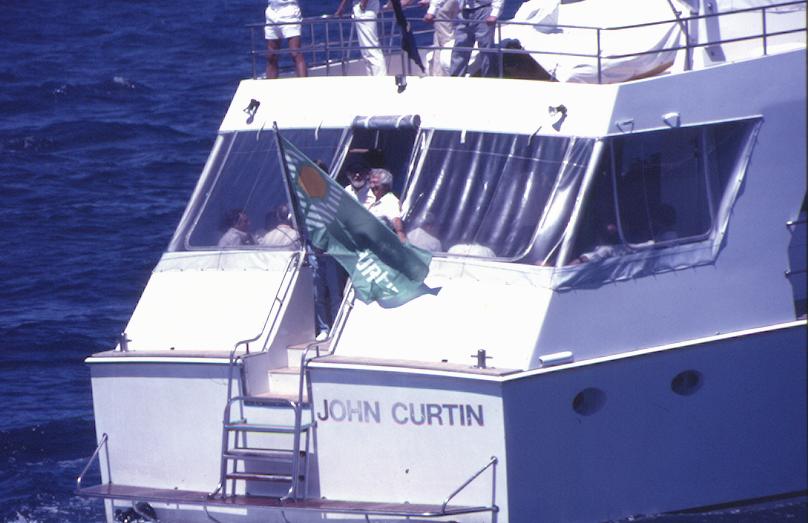 Don Watts aboard the "John Curtin"
Source: CUL00039/17/49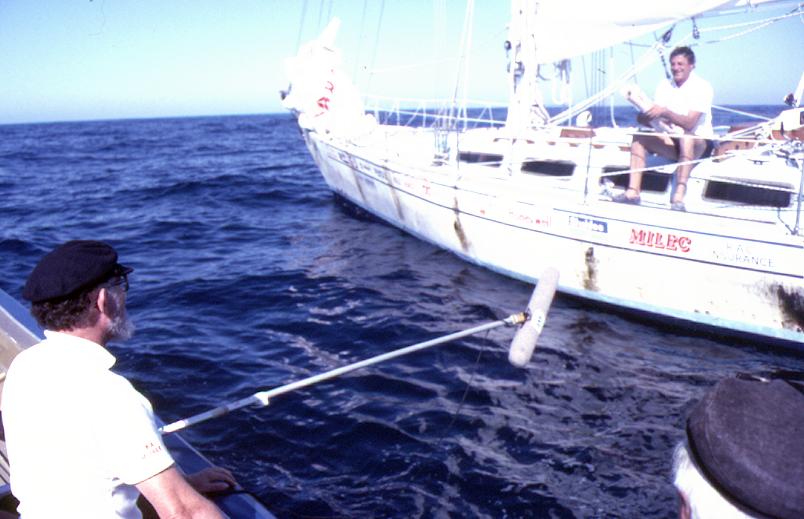 John Penrose welcoming Jon Sanders
Source: CUL00039/17/76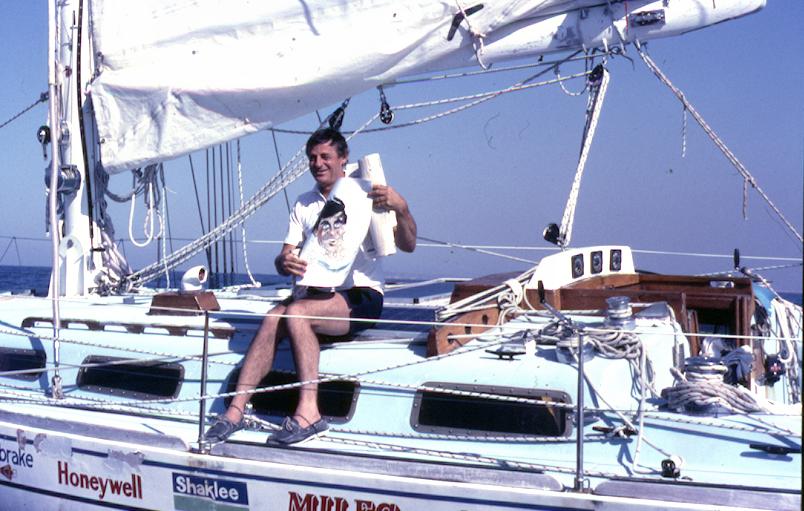 Jon Sanders aboard the Parry Endeavour
Source: CUL00039/17/55

First Return Perie Banou
Source: CUL00039/17/93