Noon Summary Log
| | |
| --- | --- |
| Day: | 427 |
| Date: | 25th July 1987 |
| Latitude: | 37° 10.3′ S |
| Longitude: | 16° 6.1′ E |
| Water Temperature: | 18.9°C |
| Wind @ Noon: | 50-60 WNW |
| Max Wind /24 hours: | 60+ WNW |
| Min Wind /24 hours: | 12 NNE |
| Cloud Cover | 6/8 |
| Cabin Temperature: | 19°C |
| Outside Temperature: | 17.2°C |
| Barometer: | 1004 |
Source: CUL00045/11
Log
Very very severe gale. This is developing into a bad gale. Winds over 50 knots.
Most terrible squall for the whole voyage went through. Goodness knows what the strength was as anemometer only goes to 50 knots. It would have been 60+ knots. Big seas and a bad one.
Got a bit of broken glass on my foot extracted with tweezers.
Source: CUL00058/1
Images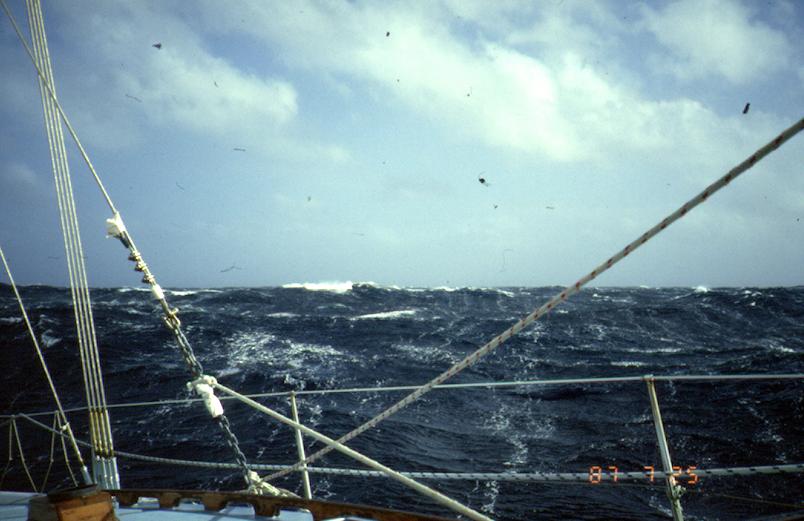 Gales with 60 knot winds off Aghulas Bank, 25 July 1987.
Source: CUL00039/18/7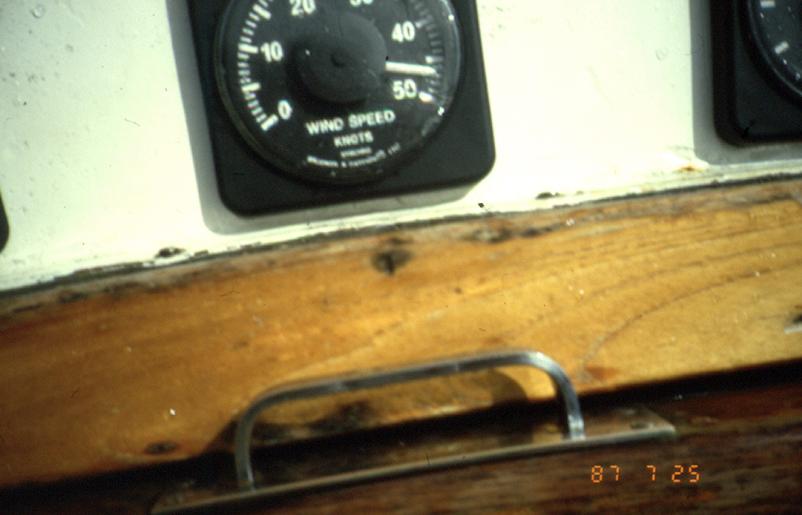 Wind speed reading, 25 July 1987
Source: CUL00039/18/7

Rough seas, 25 July 1987
Source: CUL00039/18/7

Off Aghulas Bank, 25 July 1987
Source: CUL00039/18/7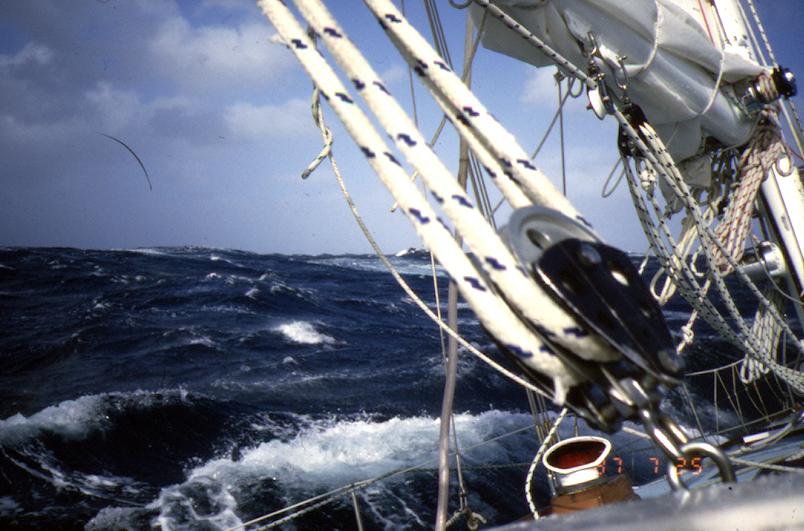 Aboard Parry Endeavour, 25 July 1987
Source: CUL00039/18/9