Noon Summary Log
| | |
| --- | --- |
| Day: | 532 |
| Date: | 6th November 1987 |
| Latitude: | 45° 20.1′ S |
| Longitude: | 111° 18.6′ W |
| Water Temperature: | 9.4°C |
| Wind @ Noon: | 18 SW |
| Max Wind /24 hours: | 20-25 W |
| Min Wind /24 hours: | 15 SW |
| Cloud Cover | 8/8 |
| Cabin Temperature: | 14°C |
| Outside Temperature: | 8.8°C |
| Barometer: | 1028 |
Source: CUL00045/14
Log
Change course from east to south east to pass south of Tierra Del Fuego.
Breakfast – 3 cups of cocoa with hot milk.
Lunch – mode a scone loaf in the oven (a cheese loaf, getting the cheese out of the freeze dried macaroni -cheese & also used parmesan cheese), 2 cups cocoa hot milk.
Supper – curry & rice mixed with savoury mince & chilli con carne, 1 cup cocoa with hot milk, 1 scone with golden syrup.
Source: CUL00058/1
Images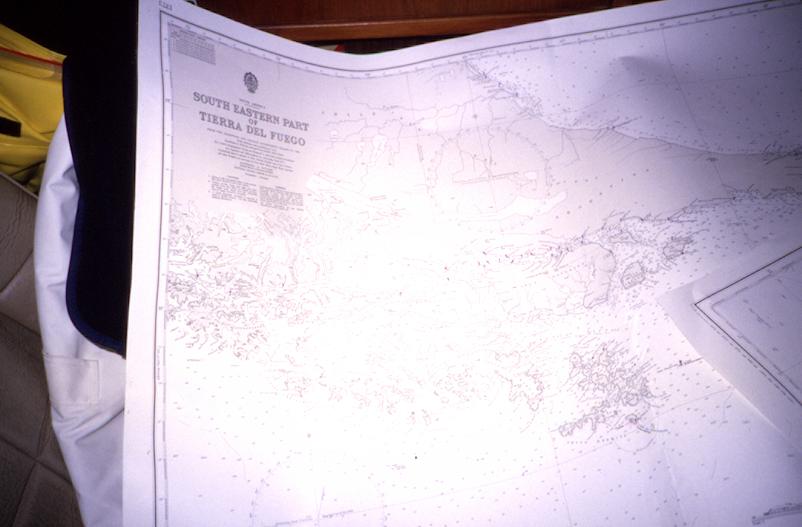 Chart Tierra Del Fuego
Source: CUL00039/18/9